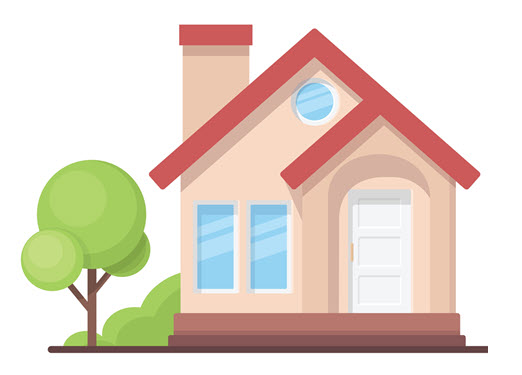 Today's Writing Woman has bought a house. Many thought it could not be done, but we did it! This story is a little out of sequence, but I wanted to document how this part all unfolded before I forgot. This is a lifelong dream realized. I can't believe we did it! It took a lot of work, but we are finally here. Let me tell you the tale.
Lifelong Journey to Buying A House
Thwarted my entire life, the words "You'll never________." constantly reminded me of all I did not have. I can fill in that blank with many things. From being a Brownie to taking swim lessons, to living in a new city with my friend; and that only scratches the surface. I spent my youth looking out at the world and wondering what it would be like to live out there. Because I was young, I acquiesced. Whether I realized it or not, I was formulating a plan to get out there. It was only a matter of time.
We've been house hunting for almost three years since we moved back to the Midwest for my new job. Health issues complicated things, along with my dad's passing. Needless to say, stress was at an all-time high. Looking for a new house was not at the top of the priority list. It took a long time to get things going. Little by little, I started to fight back and take control of my life, one bit at a time. It's been a lifelong journey to get here.
House Hunting
Almost three years later, it was time to prioritize buying a house. We looked at about 1000+ homes online. (BTW, I have a record of all those Zillow homes saved in a folder.) We went to a few open houses and talked to other real estate agents, but nothing seemed to work out. Luckily for me, the first estate agent I talked to over a year ago had reached out while I was out of town for a quick trip back to Wisconsin this past July. I responded to him to let him know I would get back to him as soon as I returned.
Once I got back, it was full speed ahead with looking for homes online again. The first week of August saw me contacting agents to schedule appointments in a neighboring town. On Saturday, 8/5, we drove over to look at several houses. They were all a bust. Fortunately for me, I had also contacted my local guy who had been so patient with us and set up several showings for Sunday, 8/6. That morning, the hubs found one more house to add to the list at the last minute. We were successful and met him at the first house right after lunch.
Duds Are Us
The first two houses were duds. I was feeling frustrated, but we still had three houses to go. Before leaving the second house, our guy checked on the third house to ask about the listing as a pending sale. Not sure why that was, but I wanted to find out why they agreed to let us see it. Turns out that they were looking for backup offers. That was a big, fat NOPE. I am not going to be anyone's backup, so I told our guy that we wanted to go to the fourth house on the list. Off we went to meet him over there.
Disappointment met us as we drove up. It was supposed to be a private showing, but when we arrived, we found out it was an open house. What a free-for-all. There were so many people there it was hard to privately talk. The house, overall, was fine, but the seller's agents were real jerks. We asked them a question about why there was no vent fan over the gas stove and were told that all we had to do was open the window. Are you kidding me? You can't fool me, I grew up in the trades. As much as I liked the house, I was completely put off by his dismissal of our concerns.
A Winner
Feeling pretty deflated at this point, we took our time getting over to the last house. When we finally drove up, I had a feeling. A viewing of the house that morning meant nothing to me. No detours for me. We went inside, and it was perfect in every sense of the word. Not pretentious at all, like the last house we looked at. Plans started to formulate in my head and I knew this was it.
We stayed there for several hours, looking everything over and talking with our agent. By the end of the day, we were talking with a mortgage broker, filling out paperwork, and submitting an offer. We had to wait until the next morning, but our offer was accepted and we were on the final leg of our journey to home ownership.
More to come!